Adam Hall Cables
KLS 215 FRNC
2 × 1.5 mm² CPR-Compliant 'Sommer Cable' Loudspeaker Cable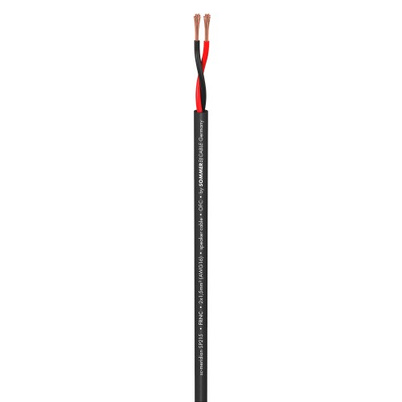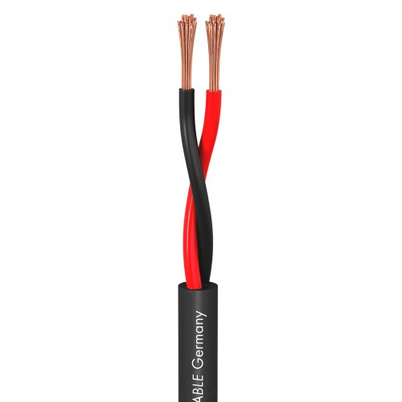 Archived item: This item is no longer in our product range.
2 × 1.5 mm²
CPR-compliant (Construction Products Regulation)
LSZH (Low Smoke Zero Halogen)
FRNC (Flame Retardant Non-Corrosive)
Installation Cable

KLS 215 FRNC
2 × 1.5 mm² CPR-Compliant 'Sommer Cable' Loudspeaker Cable
Specifications
General
Type
Installation Cable, Speaker Cables
Material characteristics
LSZH (halogen-free)
Center conductor cross section
1.5 mm²
Center conductor material
Copper, OFC
Center conductor construction
84 x 0.15 mm
Number of internal conductors
2
Fire load (per meter)
0.29 kWh
Conductor resistance
13 Ohm/km
Jacket material
FRNC (flame retardant)
Temperature range
-30 - 70 °C
Description
Fire protection is THE top priority when you're planning the construction of a public or commercial building, such as a school, a factory or a restaurant. And that's no exception either for your loudspeaker cables.
The KLS 215 by Adam Hall Cables is best suited for the job. The CPR-compliant cable design acts as a flame retardant in fires and slows the spread of fire . Its halogen-free structure and smoke-inhibiting material (LSZH) release as few toxic substances as possible.
This cable also complies with all legal requirements of the EU standard EN50575, which contains the minimum cable fire safety standards defined by CPR.
It is available in three versions: 2 x 1.5 mm² (KLS215FRNC), 2 x 2.5 mm² (KLS225FRNC) und 2 x 4.0 mm² (KLS240FRNC).
Low-Oxygen copper strands are built in to ensure better sound and a longer service life. With the KLS 215, you're optimally equipped for your installation.
Stories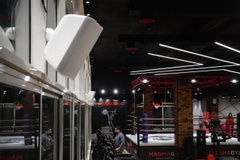 Ideal training partner – LD Systems DQOR provides sound reinforcement for Magma Square Gym in Iraq