Cameo
THUNDER® WASH 600 UV
LED UV Washlight, 130 W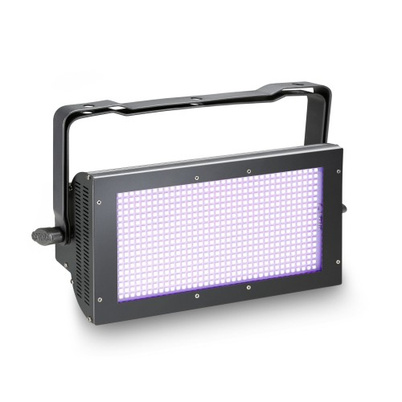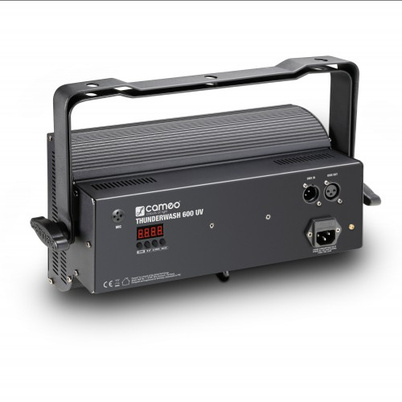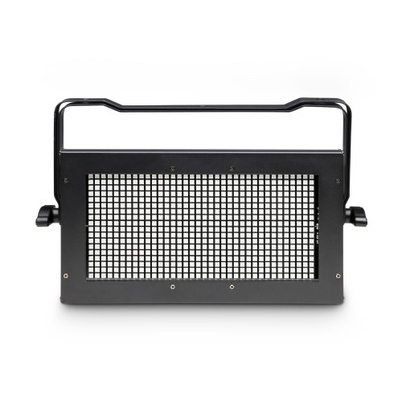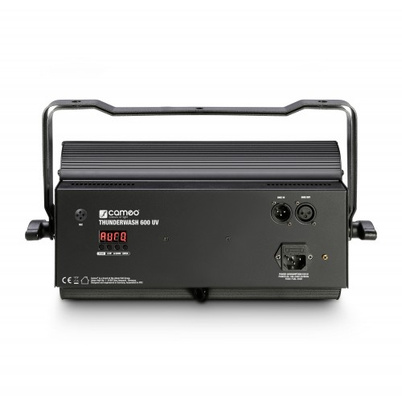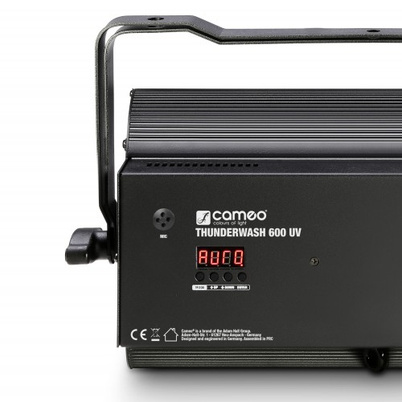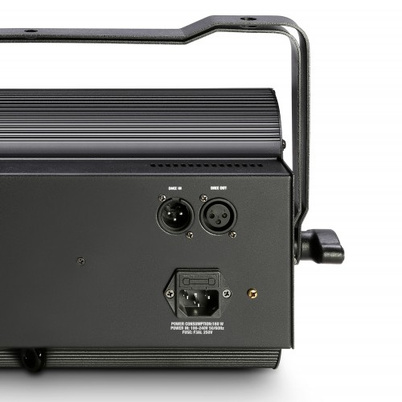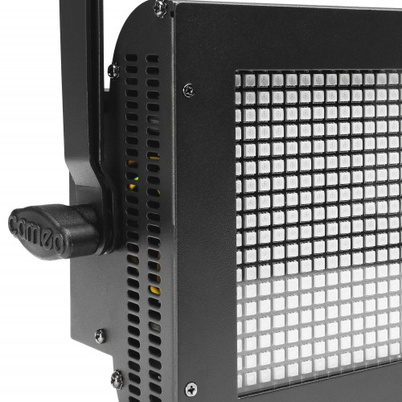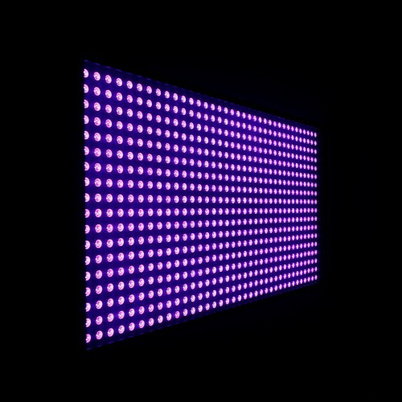 130 W LED power
648 UV SMD LEDs 0.2 W with approx. 25,000 h life expectancy
Wide 75° flood angle
395 nm wavelength for maximum fluorescence
DMX, sound activation and manual control
Standalone and master/slave operation
Flicker free, perfect for on-camera applications
4-button LED display for easy menu navigation and configuration
Rugged all-metal housing with universal mounting bracket

THUNDER® WASH 600 UV
LED UV Washlight, 130 W
Specifications
DMX512
Communication standard DMX512 was developed specially for lighting systems in 1986. Up to 32 DMX devices can be daisy-chained and controlled via a control source (e.g. a light mixer).
Environment-friendly
The high energy efficiency, the long service life of the LED lamps and the low level of heat dissipation make this device particularly environment-friendly.
LED technology
LEDs are ideal for use in lighting systems: They are bright and have a low level of heat dissipation, a long operating life and low energy consumption. Moreover, LED systems often weigh less than conventional lighting systems.
Master & slave
Master/slave operation allows identical DMX devices to be controlled by a DMX device of the same model and software standard. All the devices are connected by DMX cables in series. The master device is then set to run in standalone mode and the slave devices are set to run in slave mode.
Music control
In music control mode, the device is controlled via the built-in microphone and can follow the rhythm of the music, for example.
Standalone mode
In standalone mode, the device functions are controlled via integrated programmes, so no light mixer or "master" controller is required.
UV
UV and black light lamps are used to create decorative or artistic effects.
The high-frequency control of the LEDs while dimming ensures flicker-free operation, including for filming purposes.
General
Product type
LED PAR Lighting
DMX output
XLR 3-pin female
DMX mode
1-channel 1, 1-channel 2, 2-channel, 4-channel
DMX Functions
Dimmer, duration, sound control, strobe
Standalone modes
Dimmer, sound control, strobe
Controls
Enter, Mode, Value Down, Value Up
Operating voltage
100 V AC - 240 V AC, 50 - 60 Hz
Power connector
IEC Input
Dimensions without mounting bracket
Description
Add amazing glow-in-the-dark effects to your show and fire up the Thunder Wash 600 UV, another addition to Cameo's successful Thunder Wash series. Equipped with a total of 648 ultraviolet SMD LEDs, this powerful blacklight fixture is the perfect energy-saving replacement for conventional 400 watt UV lamps.
In addition to 4 modes of DMX control, this flicker-free UV wash light features standalone and master/slave functionality. It provides a wide 75° beam angle and includes a strobe function, smooth dimming plus a built-in microphone for sound activation.
Menu navigation and configuration are a breeze thanks to a bright LED display with mode, enter, up and down buttons. The Thunder Wash 600 UV comes in a durable all-metal housing with 3-pin DMX and IEC power connectors and a universal mounting bracket.
Stories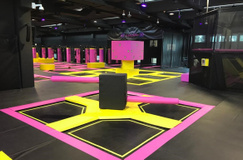 Bouncing like in the club – LD Systems & Cameo in the Hyperspace trampoline parks