Adam Hall Hardware
01360
Spray Adhesive "Classic" 500 ml Can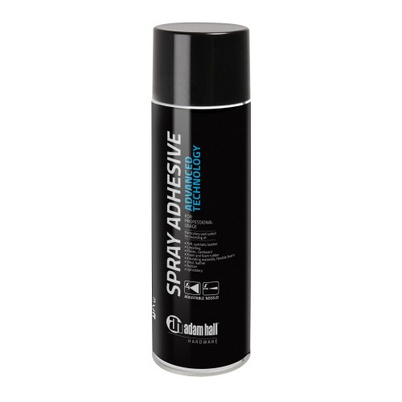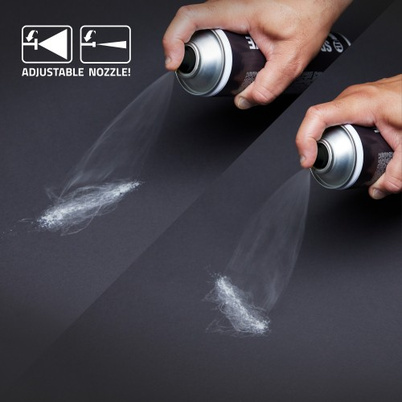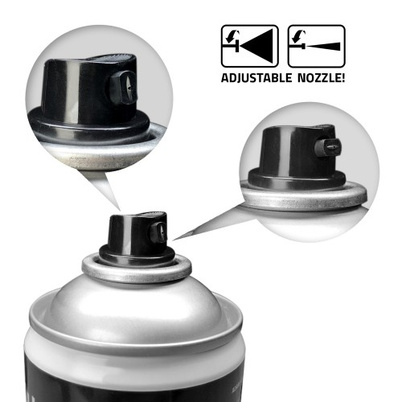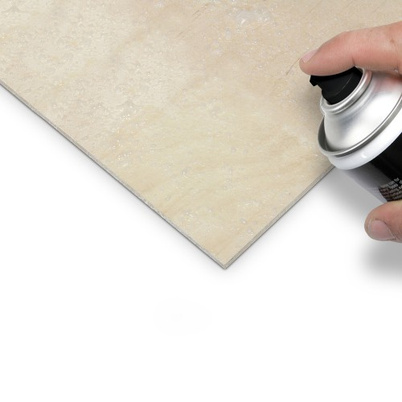 Particularly suitable for bonding:
Felt
Carpet coverings
Plastic, cardboard
Foam and foam rubber
Insulating materials, soft foam
Vinyl, leather
Rubber
Padding

01360
Spray Adhesive "Classic" 500 ml Can
Specifications
General
Product type
Paints, Foils and Adhesives
Description
The simple and fast adhesive from the spray can for bonding large areas.It bonds many materials to and with each other. Specially developed for permanent bonding of rough and uneven surfaces such as paper, cardboard, felt, fabric, plasticiser- free plastic films, foams, upholstery wadding, for bonding hard foams as well as on wood, glass, metal, ceramics (ideal for case and box makers).
A special valve allows the spray jet to be individually adjusted to the required application. Depending on the material, up to 4 m² of material can be glued per can. The spray adhesive is temperature resistant from -20°C to +60°C.
Please also note our safety data sheet in the download area.