LD Systems
CURV 500 S2
Two Array satellites for the CURV 500® Portable Array System, black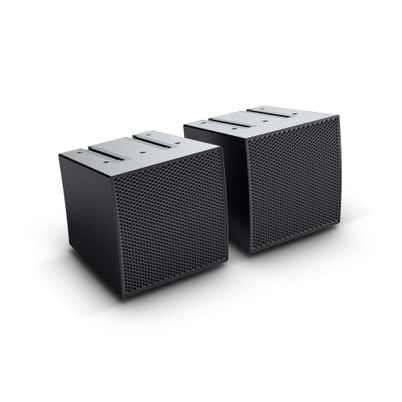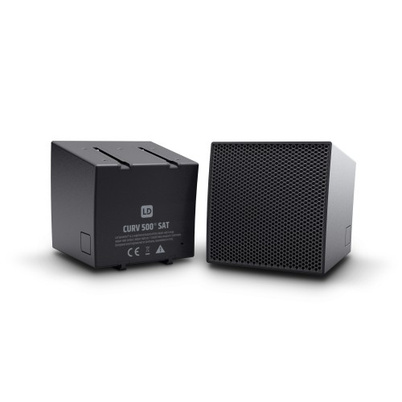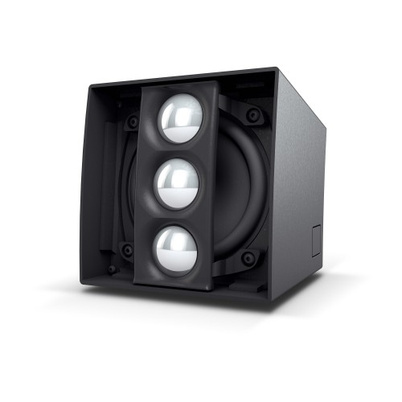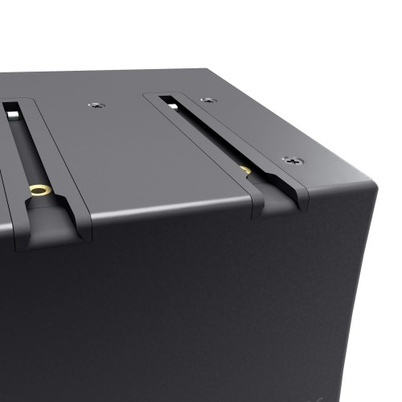 Bundle consisting of two array satellites
Compact cabinet made of black die-cast aluminium, rugged and resilient
A single 4-inch midrange driver and three 1-inch high-frequency drivers with patented WaveAhead® technology deliver excellent sound
SmartLink® system allows for cable-free assembly of up to four array satellites
16 ohm impedance per satellite

CURV 500 S2
Two Array satellites for the CURV 500® Portable Array System,...
Specifications
General
Product type
PA Complete Systems Accessories
Midrange dimensions
1 x 4 "
Tweeter dimensions
3 x 1 "
Speakers per amplifier channel (DSP44/45K)
8x1, 4x2, 2x3, 2x4, 5, 6 (LOW Z)
Dispersion
110° horizontal, vertical (each satellite) 10 °
Material
Die-cast aluminium
Features
internal crossover, M3 thread for safety rope for installations, metal grille, SmartLink® System, WaveAhead® Technology
Description
This accessory package is suitable for extension or addition to an existing CURV 500®. The satellites, 12 x 12 cm in size, are made of black die-cast aluminium and produce an excellent sound. This is achieved by their single 4-inch midrange driver and three 1-inch high-frequency drivers. Thanks to the WaveAhead® technology developed by LD Systems, the tweeters are arranged vertically ahead of the high-performance full-range speaker, thus the perfect sound mix and dispersion is achieved. The 110 degrees horizontal dispersion angle is very wide and is limited vertically to 10 degrees per satellite - which reduces reflections on ceilings and floors. A passive crossover at 2500 Hz ensures an optimum allocation of the frequency spectrum. With the patented SmartLink® plug-in mechanism, the system, comprising up to four array satellites, can be assembled without cables in a matter of seconds. Robust metal grilles with acoustic material for rear tensioning protect the drivers of the rugged satellites featuring 16 ohm impedance and a weight of 1.73 kg. The matt-black powder-coated surface is resilient and gives the satellite an elegant look. For fixed installations, there is an M3 screw connection for the safety rope.