Cameo
TS 40 WW WH
Theatre Spotlight with PC Lens and 40 Watt Warm White LED in White Housing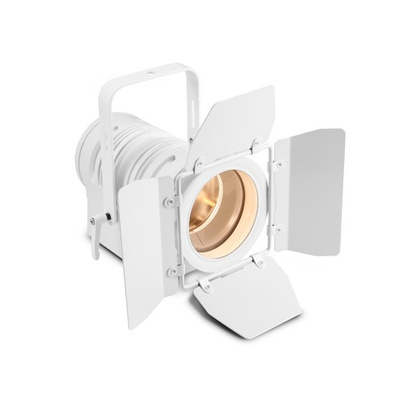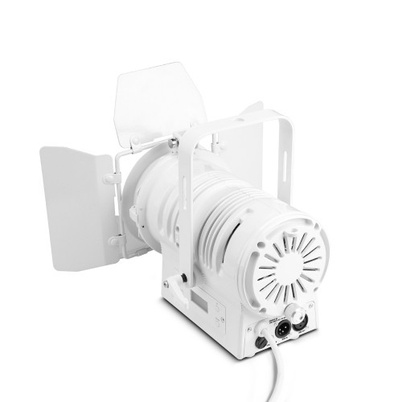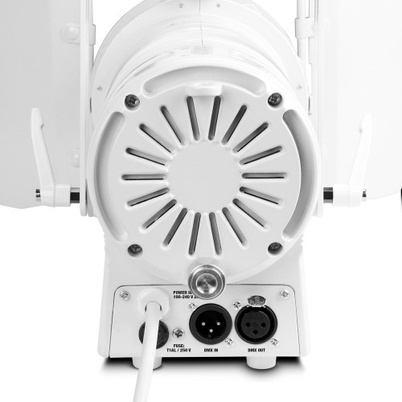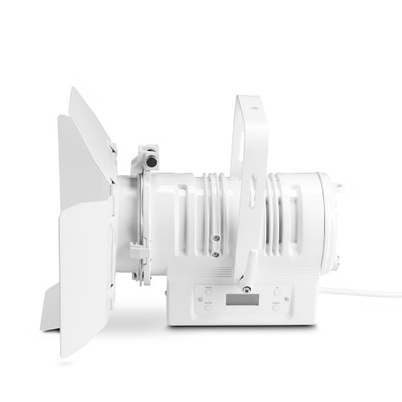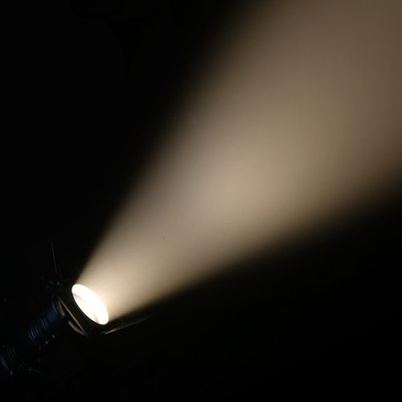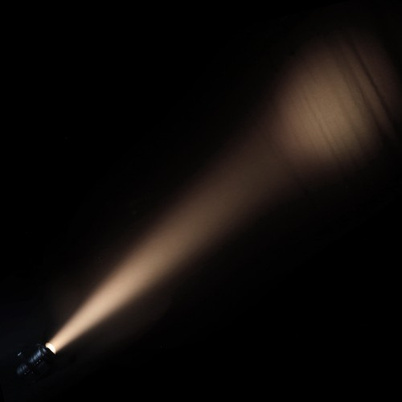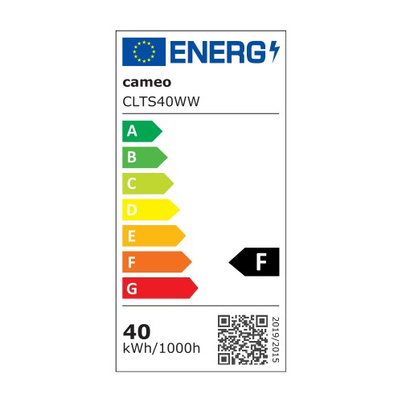 Powerful 40 watt warm white LED
Plano-convex lens
Continuously variable manual zoom for 14° - 38° beam angle
RDM capable
18,000 lux @ 1 m
3,200 K color temperature
CRI >90
Flicker-free operation
Rugged metal housing with convection cooling
Includes rotatable barn doors and filter frame

TS 40 WW WH
Theatre Spotlight with PC Lens and 40 Watt Warm White LED in...
Specifications
General
Product type
LED PAR Lighting
Colour spectrum
Warm white
Dispersion
(Beam) 14° - 38° / (Field) 20° - 48 °
DMX output
XLR 3-pin female
Protocols
USITT DMX 512 protocol
DMX Functions
Dimmer, Dimmer Curve, strobe
Strobe flash rate
1–20 Hz
Controls
Down, Enter, Mode, Up
Operating voltage
100 V AC - 240 V AC, 50 - 60 Hz
Power connector
Power cord with safety plug (Type E / CEE 7/7)
Housing material
die cast metal
Operating Temperature
0 - 40 °C
Accessories (included)
barndoor
Description
The Cameo TS 40 WW WH is a versatile theatre spotlight with plano-convex lens and manual zoom for easy spot-to-flood focus adjustment. Delivering a soft-edged beam with continuously variable 14° to 38° angle, the RDM-capable fixture is powered by a single 40 watt warm white LED. It sports a colour temperature of 3,200 K and 18,000 lux illuminance at 1 metre distance.
The spotlight's DMX functions include a high-speed strobe with adjustable flash rate from 1 - 20 Hz and a selection of dimming curves. A 1,200 Hz refresh rate ensures flicker-free performance. The TS 40 WW WH comes in a tough metal housing with efficient convection cooling. It provides a 4-button display for easy configuration, 3-pin DMX connectors and an IEC power inlet. The package includes a beam-shaping rotating barn door and colour filter frame.
Stories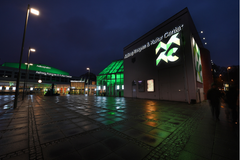 Sustainable, versatile, modern – Aalborg Kongres and Kultur Center installs more than 200 Cameo spotlights