LD Systems
CURV 500 ES
Portable Array System Entertainer Set Including Distance Bar & Speaker Cable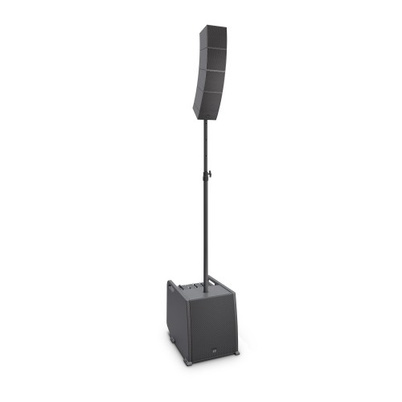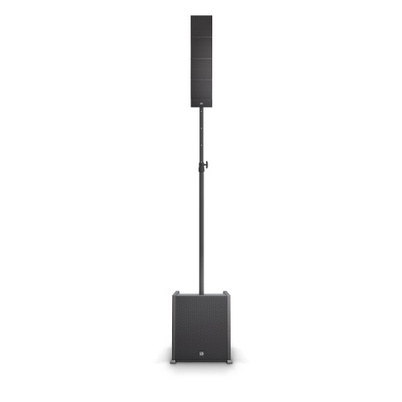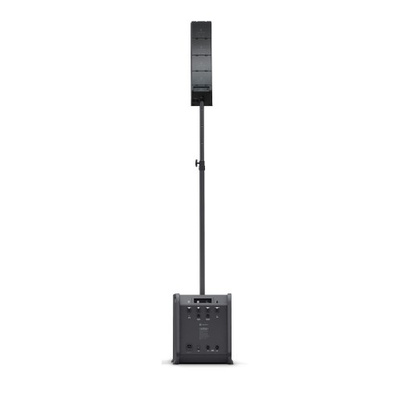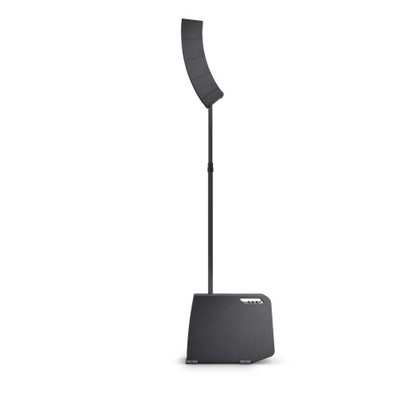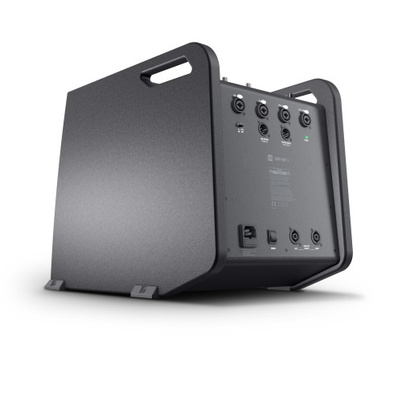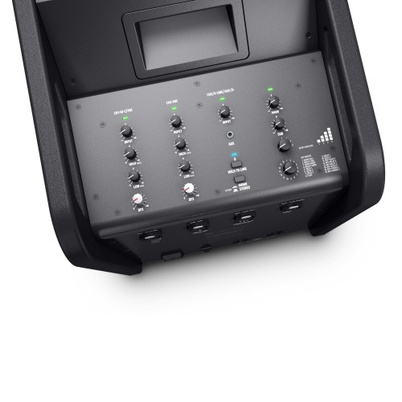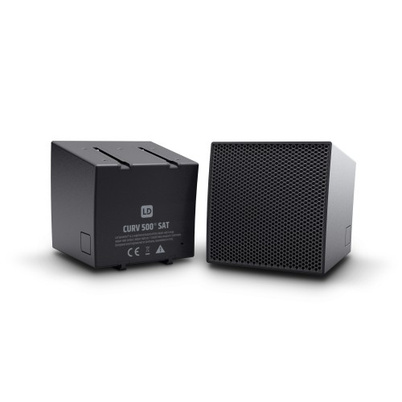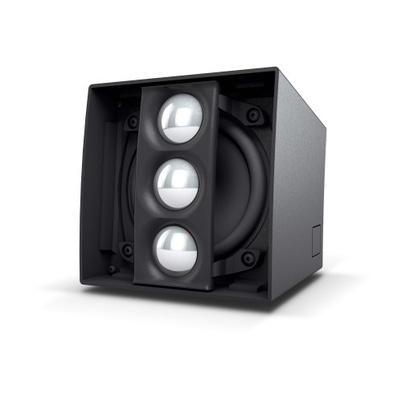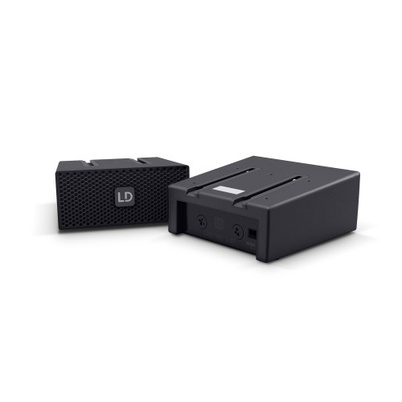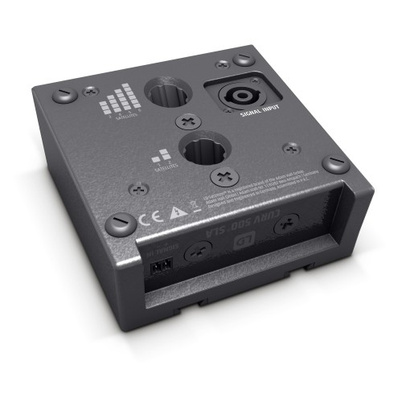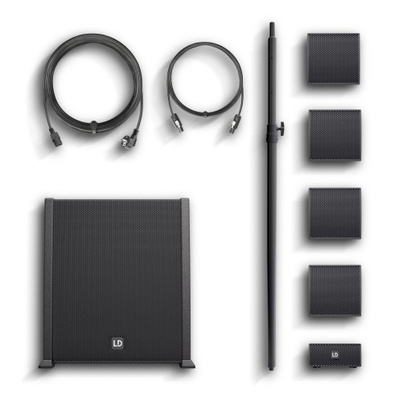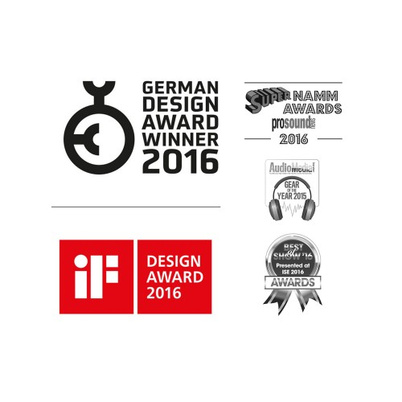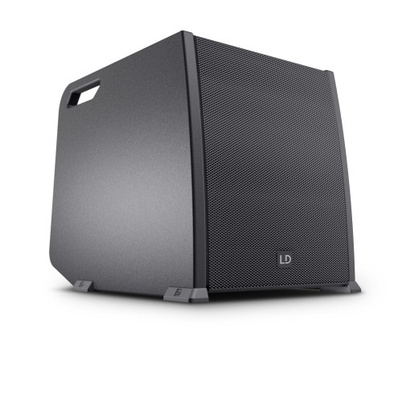 The first truly portable array system
Fully scalable for far and near field applications
WaveAhead® technology for high definition audio
SmartLink® plug & play adapter for universal mounting options
Built-in 4 channel mixer with DFX and Bluetooth® technology
Durable lightweight aluminium unibody array elements
For mobile and fixed applications
Specification texts

CURV 500 ES
Portable Array System Entertainer Set Including Distance Bar &...
Specifications
General
Product type
PA Complete Systems
System output (RMS):
460 W
Number of array satellites
4
Number of Smartlink adapters
1
Max. SPL (continuous)
122 dB
Frequency response
47 - 20000 Hz
Dispersion (H x V)
110° horizontal, vertical (each satellite) 10
RMS
Subwoofer: 300 W , Array Satellites: 2 x 160 W
Peak power
Subwoofer: 1200 W , Array Satellites: 2 x 640 W
Protection circuits
DSP-based multiband limiter , overload , short circuit , thermal overload
Accessories (included)
Distance bar , Power cord , Speaker cable CURV 500 CABLE 1 (2.2 m)
Subwoofer
Low/mid driver dimensions
10 "
Cabinet construction
Bass Reflex
Cabinet surface
PA painting
Dimensions Subwoofer (W x H x D)
325 x 383 x 491 mm
Subwoofer features
16 DFX Presets , 3 ergonomic handels , 4 channel mixer , 4 System DSP Presets , Bluetooth , Threaded flange M20
Array Satellites
Mid/Hi system
MF: 1 x 4" / HF: 3 x 1" with WaveAhead® Technology / 16 ohms
Array Satellite Features
internal crossover , metal grille , WaveAhead® Technology
Array Satellite Material
Die-cast aluminium
Array Satellite Surface:
Powder coated
Array Satellite Dimensions (W x H x D)
122 x 122 x 122 mm
Array Satellite Weight
1.7 kg
Smartlink® Adapter
Smartlink Adapter Features
2 x 16 mm pole mount socket , 2x M6 thread for optional wall mount
Smartlink Adapter Connectors
1 x Speakon-compatible , 1x Phoenix
Smartlink Adapter Material
Die-cast aluminium
Smartlink Adapter Surface
Powder coated
Smartlink Adapter Dimensions (W x H x D)
122 x 57 x 122 mm
Smartlink Adapter Weight
0.6 kg
Description
The CURV 500® Entertainer Set consists of a high-performance 10" bass reflex subwoofer and an easily configurable array system with four satellites. Featuring a power of 460 watts RMS and a maximum sound pressure level of 128 dB, the CURV 500® ES Set is the ideal sound system for small events or conferences and meetings.
The compact, transport-friendly CURV 500® is an array system with 4 interlocking satellites, which are operated via a SmartLink® adapter. The elements, only 12 x 12 cm in size, are equipped with LD System's own WaveAhead® technology. One 4" and three 1" drivers provide a coherent and extremely detailed playback with high pressure and dynamics.
The 10" bass-reflex subwoofer houses the Class D power amplifier and includes a limiter, protection against short circuit, overheating, over-voltage, as well as a 4-channel mixer with 16 digital effect presets and Bluetooth®. Combo, and Speakon- compatible sockets offer extensive connectivity options, and the subwoofer features four digital system presets, an M20 threaded flange and three ergonomic carrying handles.
The Entertainer Set can be operated in stereo mode with a total of eight array satellites (max. four on each side). This variant is particularly useful in voice applications, where bass playback is not in the foreground. Speakers or moderators especially appreciate the clarity, transparency and typical benefits of array systems. With the Power Extension set, the Entertainer Set can provide even more power at any time, especially in the bass range, thus expanding to a high-performance Power Set.
The CURV 500® Entertainer Set includes a subwoofer with a mixer unit, four satellites, SmartLink® adapters, distance bar and speaker cables.
Videos on this product