Cameo
STUDIO MINI PAR Q 8W
7 x 8 W QUAD Colour LED RGBW PAR Light in black Housing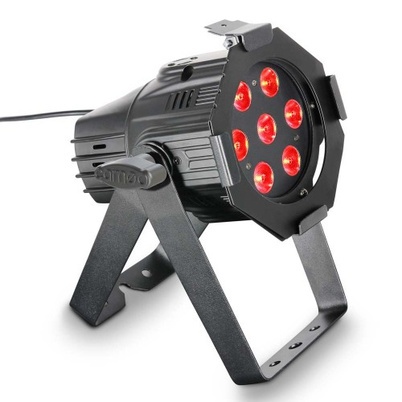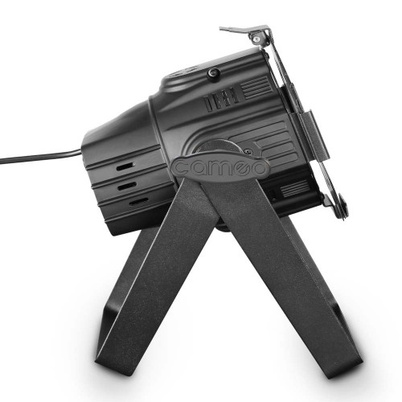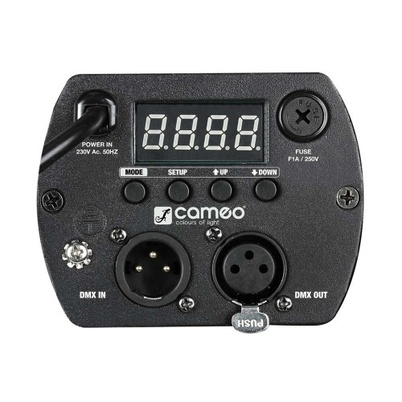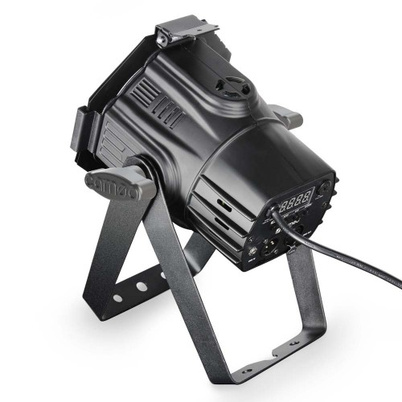 Archived item: This item is no longer in our product range.
7 x 8 W Ultra High Power QUAD RGBW LEDs
RGBW for perfect mixing of solid and pastel colours
Operated via DMX, in master/slave mode or standalone mode
Integrated microphone for sound control mode
Simple to operate using the four buttons and LED display
Double brackets included as standard
Compact, sturdy metal housing

STUDIO MINI PAR Q 8W
7 x 8 W QUAD Colour LED RGBW PAR Light in black Housing
Specifications
General
Product type
LED PAR Lighting
DMX output
XLR 3-pin female
DMX mode
2-channel, 3-channel 1, 3-channel 2, 4-channel, 7-channel
DMX Functions
colour fade, colour jump, master dimmer, RGBW, strobe
Standalone modes
colour change, colour fade, slave mode, sound control, static colour
Controls
Enter, Mode, Value Down, Value Up
Operating voltage
100 V AC - 250 V AC
Power connector
Power cord with safety plug (Type E / CEE 7/7)
Dimensions without mounting bracket
Description
Extremely powerful Studio Mini PAR with seven 8 watt QUAD COLOUR LEDs for optimal colour mixing and perfect white light. This Studio LED PAR has a 25 degree beam angle and is controlled via five DMX modes. An LED display on the back and four buttons ensure simple and practical operation. Alternatively, the studio mini PAR can also be operated in standalone mode with a built-in microphone and sound control.
Sturdy black housing with a double bracket for use as a floor PAR or on stands or trusses.
Maximum power consumption 60 watts.