Adam Hall Accessories
SUPER CLAMP MK2
Universal Hook Clamp with Clamping Lever Black - VERSION 2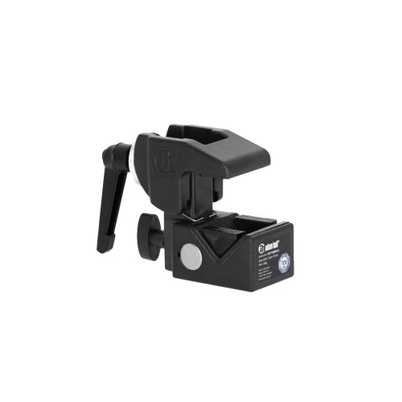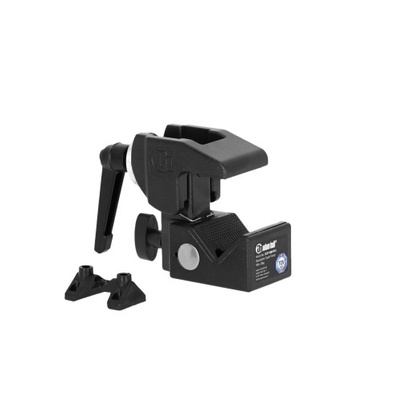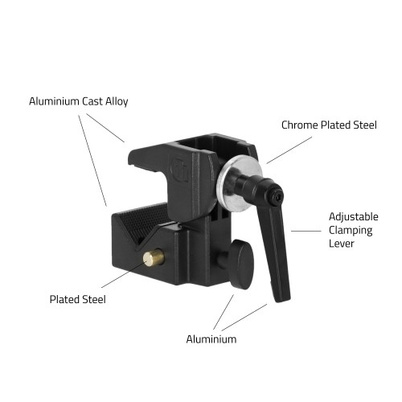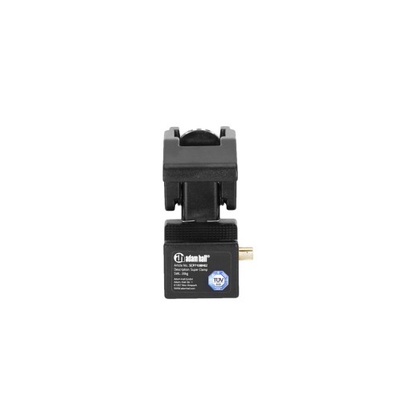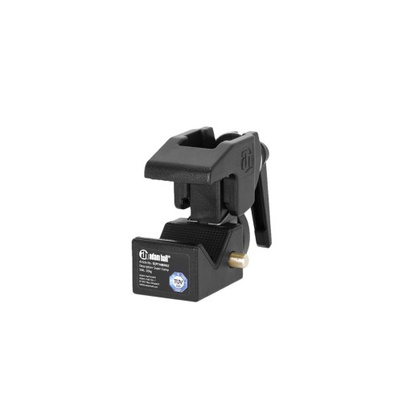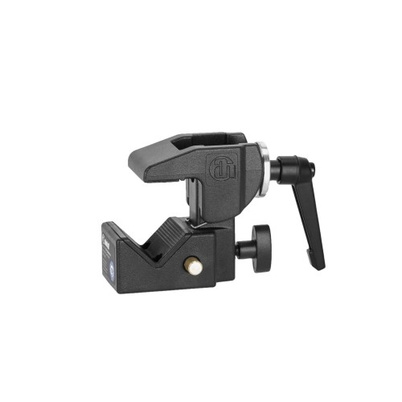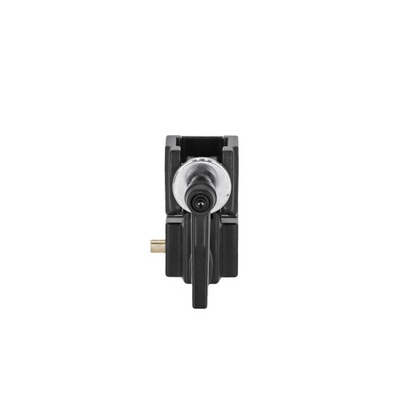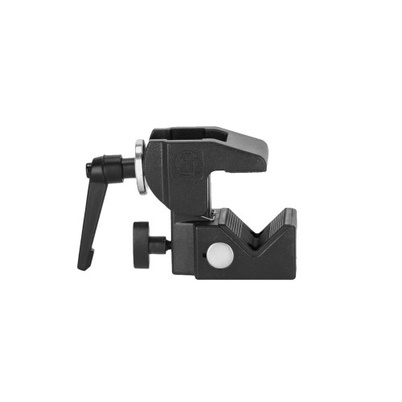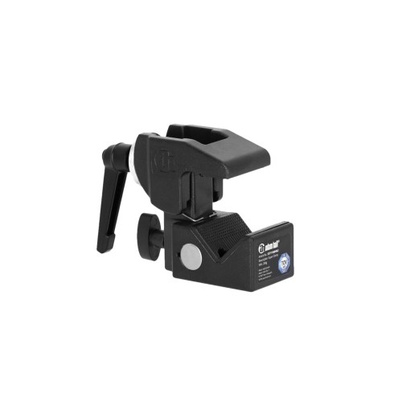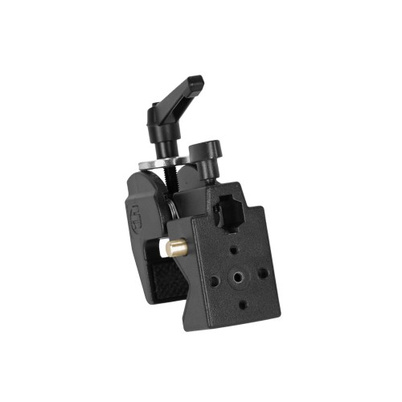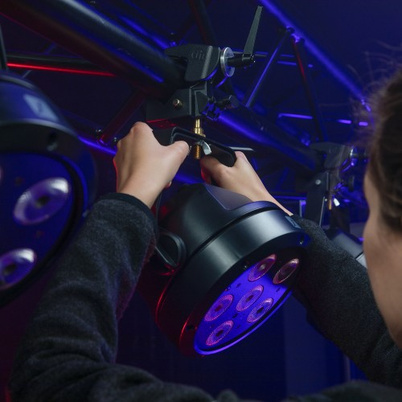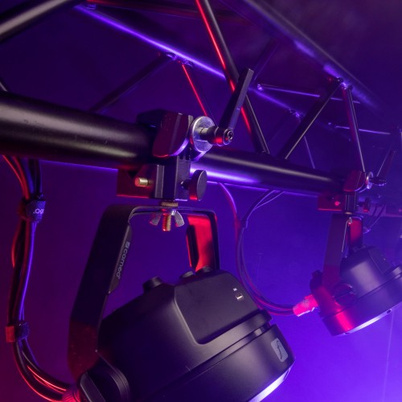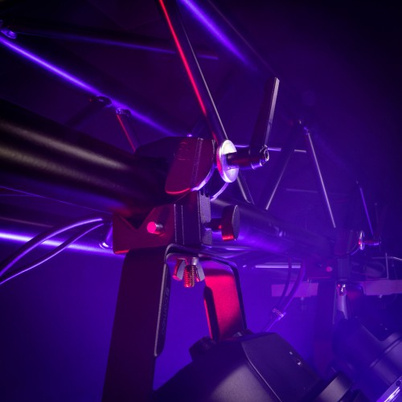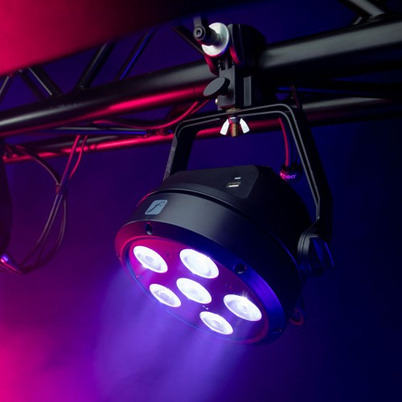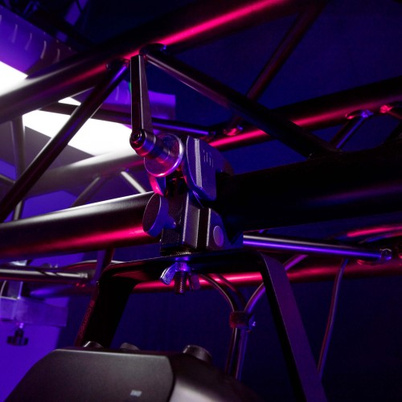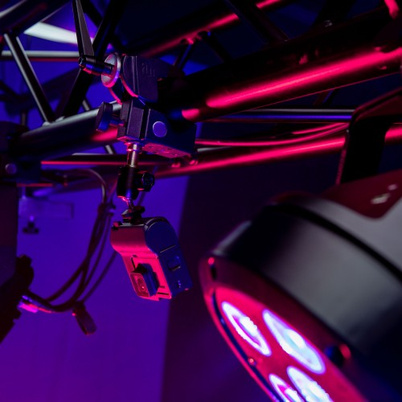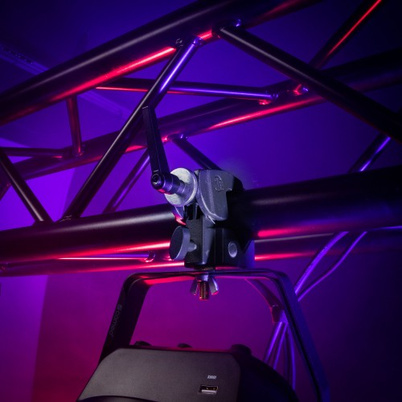 Perfect for lighting and multimedia applications
One-Click Auto-Lock
Adjustable clamping lever - can be operated in any position
For mounting to round and rectangular tubes, as well as flat objects
5/8" (16 mm) hexagonal or round pin insert
1 x M6 and 2 x M5 thread
Certified by TÜV (Germany)
Load capacity: 20 kg
Rust-proof
Optional mounting bolts also available

SUPER CLAMP MK2
Universal Hook Clamp with Clamping Lever Black - VERSION 2
Specifications
General
Product type
Truss Accessories
Material
Die-cast aluminium
Suitable for tube diameter
13 - 53 mm
Connector
for bolts SS017 or SS018
Other features
TÜV-certified
Description
When you face challenges like mounting lighting equipment, positioning cameras or loudspeakers at the proper angle, hanging Molton and backdrops, or mounting other equipment safely on a truss, you need just the right companion you can trust in.
The new Super Clamp now offers you the possibility to fix heavy objects such as lighting equipment easily with one click. The "One-Click Auto-Lock", snaps the fixing bolt directly into place.
Whether working as a photographer, a YouTuber in a home studio, or as a lighting technician attaching lights to a truss, the Super Clamp gives your creativity the freedom it requires.
As well as having an impressive load capacity, the rugged Super Clamp can be used in practically any situation and on any surface - curved or flat. Your new clamping companion can support up to 20 kg and enjoys German TÜV certification.
See for yourself how quick and easy it is to mount your equipment securely using the Super Clamp.