Adam Hall Stands
SLED 1 ULTRA XLR 3 A
Angled 3-pin XLR Gooseneck Light with 4 COB LEDs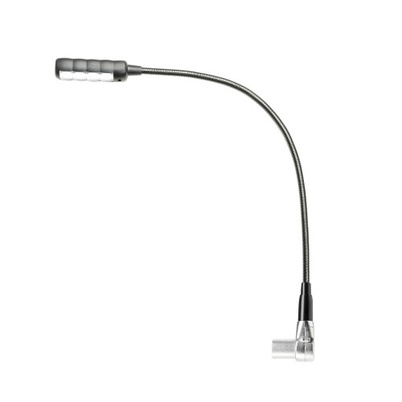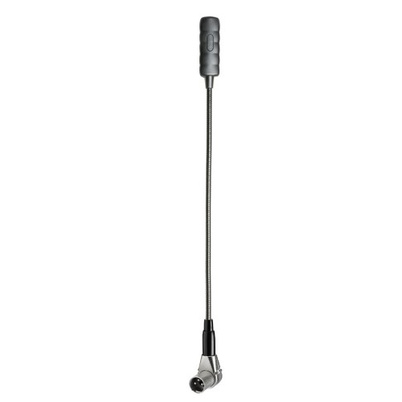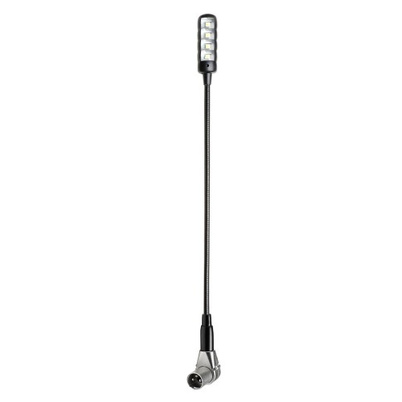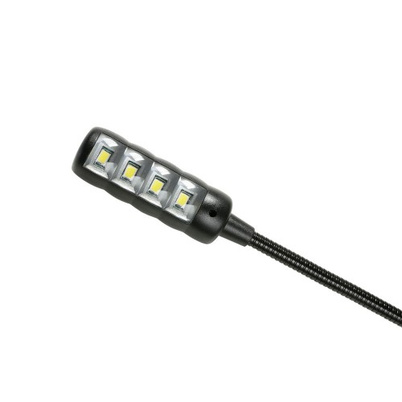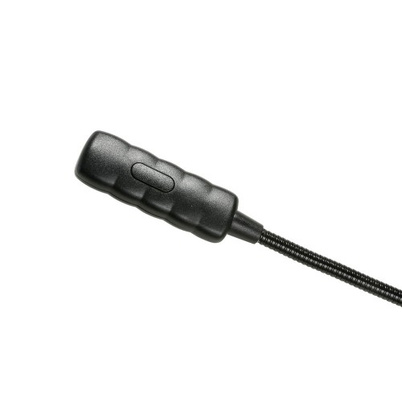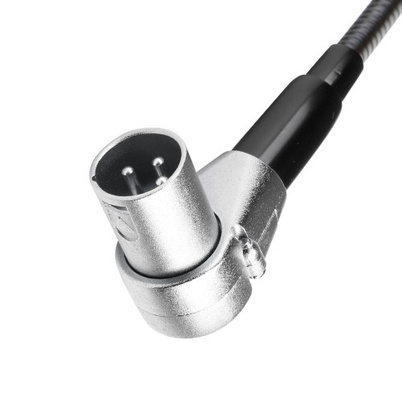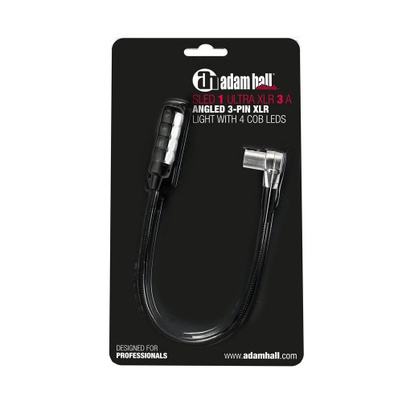 Item No.:
SLED1ULTRAXLR3A
40 lumen day white gooseneck lamp
4 long life COB LEDs
3-level adjustable brightness
3-pin male XLR connector and on/off switch
For use with 12 volt task light and 48 volt phantom power

SLED 1 ULTRA XLR 3 A
Angled 3-pin XLR Gooseneck Light with 4 COB LEDs
Specifications
General
Product type
19" Rack Accessories
Colour of LEDs
Cold white
Color temperature
6000 - 6500 K
Pin assignment
XLR pins 1 and 3 : ground, pin 2 : +12 V
Power supply
via 3-pin XLR connector
Optional power supply with power adapter
Yes
Additional information
4 extra bright COB LEDs
Description
The SLED 1 ULTRA XLR 3 A is a matt black gooseneck light with 4 extra bright white COB LEDs and 3-pin male angled XLR plug that works on dedicated 12 volt task light and 48 volt phantom power. The 400 mm gooseneck is easily flexible yet stays put where you bend it, the power switch is conveniently located on top of the lamp.