Adam Hall Hardware
172571
Butterfly Latch V3 large cranked 7 mm deep with Rivet Protection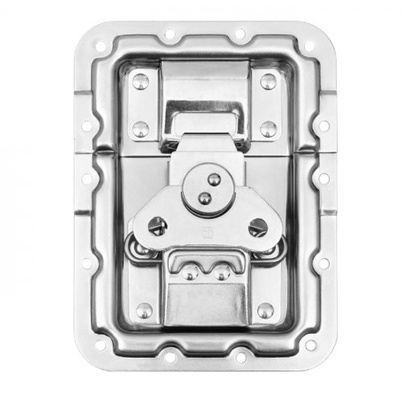 Large Butterfly with spring catch
In an extremely shallow cranked dish
With the functionality of V3.
Our V3, V4 and V5 Butterflies have a patented ´push-down` mechanism that lifts the hook out of the keeper plate on opening and leads it back into the dish on closing. This offers an ideal handling and minimises risk of injury and damage.

172571
Butterfly Latch V3 large cranked 7 mm deep with Rivet Protection
Specifications
General
Mounting hole diameter
5.1 mm
Rivet protection design
Yes