Defender
Box
Transport Box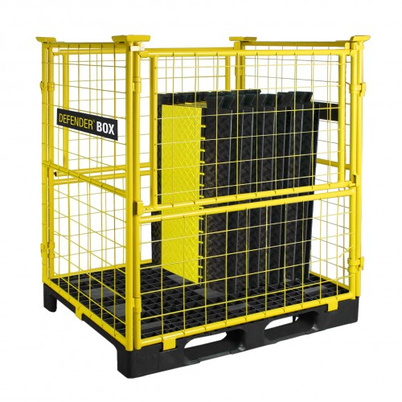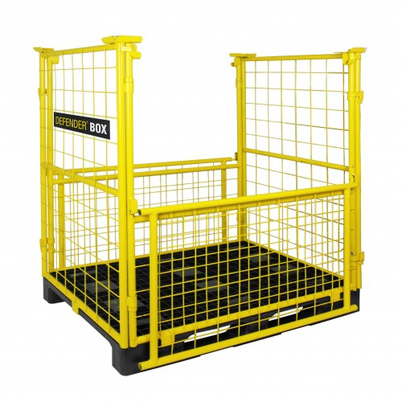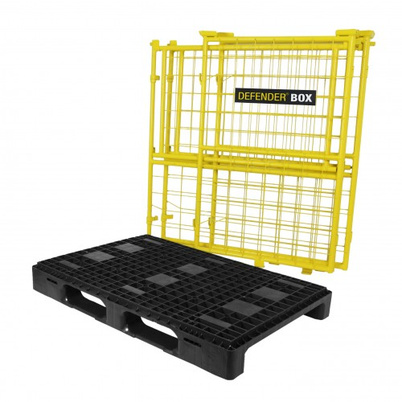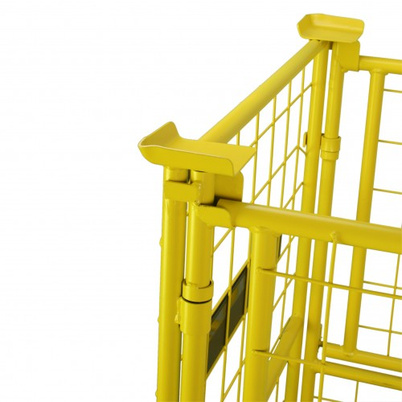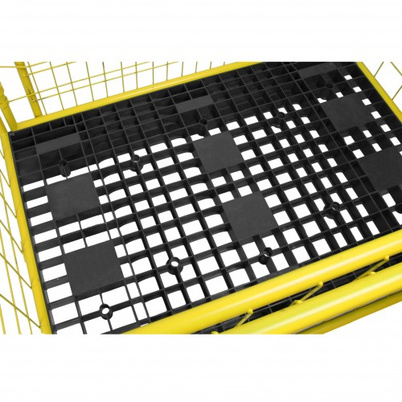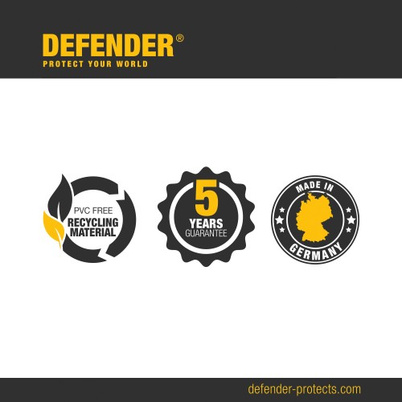 A new model is available for this item:

Go to item
Archived item: This item is no longer in our product range.
ideal for storage and transportation of cable protectors
undercoated and lacquered steel cage on weatherproof plastic pallet
easy loading and unloading thanks to collapsible sides
easy cleaning of cable protectors in the box thanks to integrated water drain
load bearing capacity > 1 t
weatherproof plastic pallet
stackable and foldable
dimensions 125 x 128.5 x 84 cm; Weight 50.5 kg

Specifications
General
Product type
Cable Protector Accessories
Description
The Smart Logistic Storage Solution
The Defender® BOX is the ideal solution for transporting and storing Defender® cable protection systems. The sturdy design features a EUR-pallet size base made of heavy duty plastic and hinged steel grate sides for easy loading. For additional convenience the Defender® BOX is stackable and collapsible.