Cameo
CL 200 G2
Spot with white 200 W COB-LED and Adjustable Colour Temperature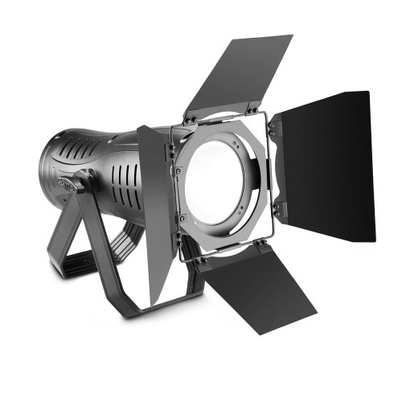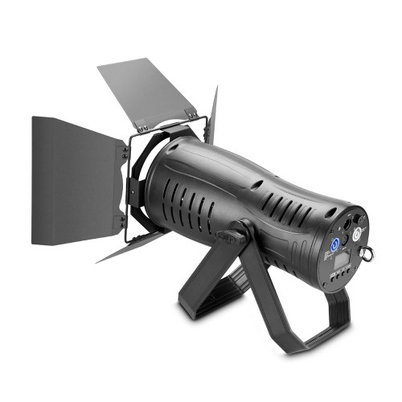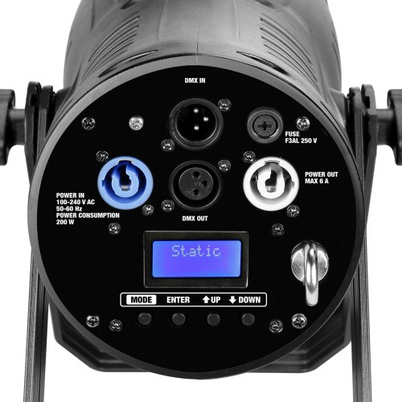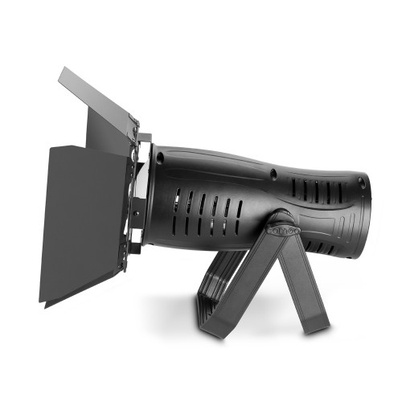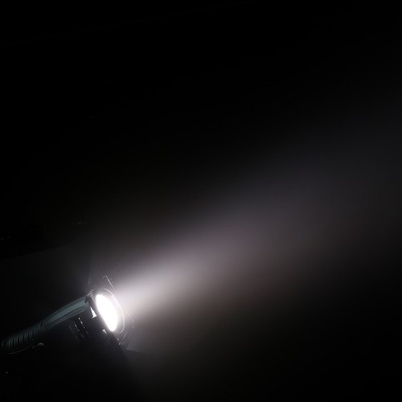 Spotlight with 200W white COB LED
Colour temperature adjustable from 3,200 - 7,800 K
12,000 lm luminous flux, 32,000 lx @ 1 m
Flicker free, ideal for motion picture and TV applications
DMX control, master/slave and standalone capability
30 Hz high-speed strobe function
4-button LCD display for easy configuration
Ready for daisy chaining and power linking

CL 200 G2
Spot with white 200 W COB-LED and Adjustable Colour Temperature
Specifications
General
Product type
LED PAR Lighting
DMX output
XLR 3-pin female
DMX mode
1-channel, 2-channel 1, 2-channel 2, 4-channel, 5-channel, 9-channel
DMX Functions
master dimmer, strobe
Strobe flash rate
1-30 Hz
Standalone modes
Master / Slave mode, sound control
Controls
Enter, Mode, Value Down, Value Up
Operating voltage
100 V AC - 240 V AC, 50 - 60 Hz
How many devices can be connected (110 V)
5
How many devices can be connected (240 V)
5
Power connector
Blue Power Twist, male
Power supply connection
Grey Power Twist, female
Cooling
temperature-controlled fan
Illuminance
32000 lx @ 1 m
Dimensions without mounting bracket
Accessories (included)
barndoor
Description
The Cameo CL 200 G2 is a high-performance spotlight equipped with a single 200 watt white COB LED that is tuneable from 3,200 K to 7,800 K. It sports a 25° beam spread and powerful 32,000 lux illuminance at 1 metre distance. The 17,500 Hz refresh rate ensures flicker-free performance making the fixture a perfect choice for motion picture and TV applications.
The CL 200 G2 provides 6 modes of DMX control, sound activation and master dimming.
It includes a high-speed strobe function with adjustable flash rate from 1 - 30 Hz and iscapable of master, slave and standalone operation. The spotlight comes in a tough metal housing with a temperature controlled fan and 4-button display for easy configuration. 3-pin DMX inputs and outputs plus blue and grey Power Twist connectors enable truble-free daisy chaining and power linking. The multi-voltage Cameo CL 200 G2 operates on 100 - 240 V AC and includes a beam-shaping barn door.