Adam Hall Cables
3 STAR CDMC 6215
3-Star 15 m 6/2-Channel Audio Snake Reel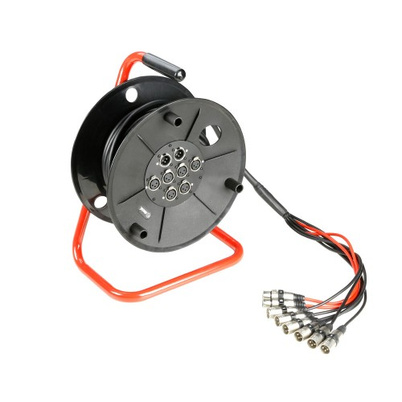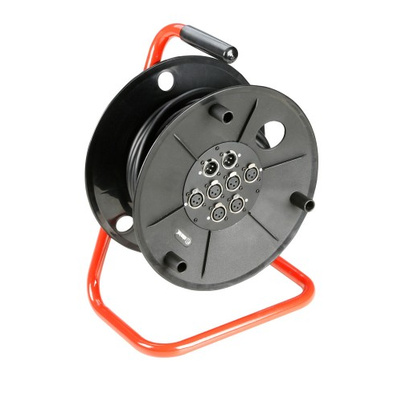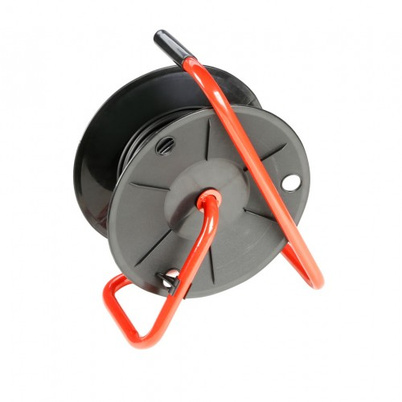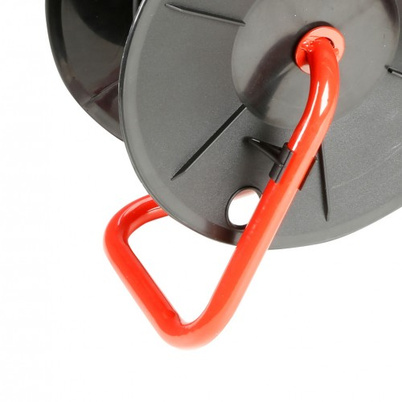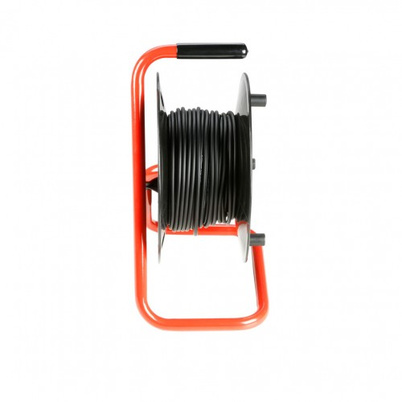 Archived item: This item is no longer in our product range.
Cable drum with integrated Stage Box with 6 XLR inputs and 2 XLR outputs
Equipped with high quality 3-Pin AH Connectors
Overall and individually wire shielding
Cable length 15m

3 STAR CDMC 6215
3-Star 15 m 6/2-Channel Audio Snake Reel
Specifications
General
Product type
Pre-assembled Cables
Overall diameter
14 mm +/-0.2 mm mm
Conductor material
copper
Copper strand per conductor
18 x 0.1 mm
Number of Conductors
8 x 2
Shield
AL/PT-foil + drain wire 7x 0.18mm tin plated coppe
Line resistance
127 Ohm(s)
Description
This 3-Star series audio snake features shielded multicore cable with a hardwearing PVC jacket and individually shielded pairs on a compact cable drum with integrated connector panel. The Splice and reel panel come with high quality 3-pin AH Connectors.